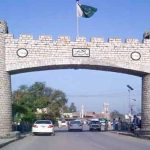 ISLAMABAD: Justice Jamal Khan Mandokhel, who recused himself from Punjab and KP election date case, has issued a dissenting note, saying that important constitutional matters should be decided in the full court.
Justice Mandokhel stated that Justice Aminuddin Khan had recused from hearing the case the previous day, and he wanted to express his views, but the Chief Justice and other judges left after the court rose. He said that he waited in his chamber. However, no further information was received from the Chief Justice's office, adding that a signed order was received upon returning home.
Justice Mandokhel stated that the order was not written in an open court, but was written without consultation and in his absence. "Three members of the bench deemed it necessary not to include me in the consultation for unknown reasons," he said.
Justice Jamal Mandokhel expressed that he had hoped that the dispute would be resolved based on the order of March 1. The majority court decision of March 1 has not yet been issued, and no attention has been paid to this matter.
Justice Mandokhail wrote further that it is not appropriate for the bench to continue in these circumstances when the political parties' lawyers have also raised the issue, but the bench members did not respond. "In these circumstances, it is not appropriate for me to remain part of the bench and do not want to put my brother judges in difficulty," he said.
Justice Jamal Mandokhel further wrote that there is no doubt that important constitutional matters are under discussion in the current case. Important constitutional matters should be resolved through shared knowledge in the full court's presence whenever it is available. He prayed that his brother judges' decision would uphold the supremacy of the constitution.