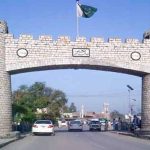 ISLAMABAD: Minister for Foreign Affairs Bilawal Bhutto addressed the Senate's Standing Committee on foreign affairs and briefed the committee about visits to India, G20 conference in Srinagar and security threats from Afghanistan.
Bhutto cited India's actions in Kashmir in 2019 as the reason for his stance, acknowledging that it was a difficult decision to make due to emotional reasons. However, he ultimately decided to participate in the multilateral meeting.
During the SCO meeting, Bhutto took the opportunity to hold meaningful dialogues with foreign ministers from other countries, except for one. He emphasized the significance of the SCO, especially considering its founding members, Russia and China, who are Pakistan's all-weather friends. Bhutto considered it important to demonstrate Pakistan's commitment to the SCO and Central Asian countries, which the PDM (Pakistan Democratic Movement) had prioritized.
Bhutto praised the host country for providing full protocol to the Pakistani delegation during the meeting. He acknowledged that Indian Foreign Minister Jaishankar acted professionally, but expressed disapproval over some derogatory remarks made by Jaishankar behind his back, referring to it as an abuse of the SCO chair.
Bhutto emphasized that he was not in favor of boycotting any platform and stressed the importance of presenting Pakistan's stance before the world. He believed it was necessary to counter India's agenda and engage with the Indian media to challenge misconceptions about Muslims, Pakistanis, and Kashmiris. Bhutto described his visit as overall positive.
When asked about the security threat from Afghanistan, he said that had reminded his Afghan counterpart during meeting in Islamabad that Pakistan would be the last victim, not the first, and warned that if the threat was not taken seriously, it could lead to disaster.
He highlighted the significant increase in terrorist attacks in Afghanistan after the fall of Kabul and urged close cooperation between Pakistan and Afghanistan to address the issue of terrorist organizations operating in Pakistan. He said that the activities of the terrorist groups was the main concern of Pakistan and Pakistan wanted to engage with the interim government in Afghanistan on this issue. The interim government in Kabul has to address Pakistan's concerns about presence of militant groups in Afghanistan. "We want Kabul on same page with us on this issue. We are ready to work with the interim government , " he added.
Bhutto expressed his desire for problems between Muslim countries to be resolved and praised China for playing a major role in addressing these issues. He acknowledged the tension between states but commended China for being both a superpower and a peacemaker, particularly in its relations with Iran and Saudi Arabia, which had positive effects for Pakistan.
Turning to the G20 meeting in India, Bhutto strongly condemned India's offensive and obnoxious actions, stating that it revealed India's true face and its violation of international conventions. He criticized the lack of international media coverage on the event in Kashmir, emphasizing that reports focused on human rights abuses and India's actions in 2019.
Bhutto highlighted that the crisis in Kashmir provided an opportunity for Kashmiris to have their voices heard globally. He commended the unity among political parties in Pakistan, standing together in support of Kashmir.