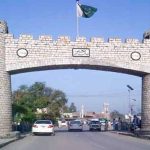 KARACHI: Karachi Kings Tuesday announced Pakistan's all-rounder Imad Wasim as the new captain of the franchise ahead of the third season of Pakistan Super League (PSL).
Imad, 28, will take over the captaincy from Kumar Sangakkara who was earlier released from the squad by Karachi Kings. He is the third official and overall fourth captain for Karachi Kings in PSL.
Shoaib Malik led the side during most of the first season's matches but stepped aside before last the two games and handed over the captaincy to England's Ravi Bopara.
Imad's appointment was announced by Shahid Afridi, the president of the franchise. Afridi also announced that he'll play as a normal player under Imad's captaincy.
"I didn't want to take the role of the captain because it adds undue pressure. Imad has matured enough to lead the side and all my support is with him," Afridi said.
Imad said that it was an honour to become captain of a franchise team.