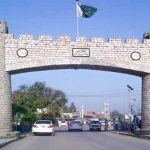 ISLAMABAD: Information Minister Chaudhry Fawad Hussain has said that India should rethink its attitude for resolution of Kashmir issue in order to achieve durable peace in South Asia.
Addressing a seminar on All Parties Kashmir Parliamentary Group Report on Kashmir in Islamabad on Friday, he said the major stumbling block in good relations between Pakistan and India is Kashmir issue.
Fawad Chaudhry said Pakistan does not see the issue of Kashmir from the point of view of territory; rather its focus is on humanitarian crisis due to rights abuses against the native population by security forces.
He said India cannot suppress the indigenous freedom struggle through use of brute force.
Addressing the seminar, AJK President Masood Khan said reports of UN Human Rights Commissioner and the all Parties Kashmir Parliamentary Group are a clear manifestation that the international community is also raising voice on human rights violations in occupied Kashmir.