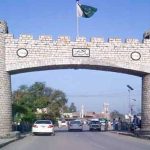 ISLAMABAD: Defence Minister Khawaja Asif on Wednesday demanded a parliamentary commission to investigate claims of former ambassador Husain Haqqani that his connections made possible for US to eliminate Osama Bin Laden in May 2011.
Speaking in the National Assembly, Khawaja Asif said that the matter is of national sovereignty and must be investigated to find the actual situation.
In an op-ed in Washongton Post, Haqqani wrote that his connections with the Obama Administration eventually enabled the United States to discover and eliminate bin Laden without depending on Pakistan's intelligence service or military.
These comments have put Pakistan People's Party (PPP) in a difficult position, which have distanced itself from the ambassador.
To a point of order, raised by PTI MNA Shafqat Mahmood Khawaja Asif categorically rejected the reports about sending any military personnel to Saudi Arabia for participating in ongoing Saudi-Yemen conflict. "None of the military personnel have been sent to Saudi Arabia in perspective of Saudi-Arabia-Yemen conflict," he stated.
The member had mentioned to certain reports and posts on social media, stating that a Brigade of Pakistan Army was sent to Saudi Arabia.
The minister said, "it is our policy not to get involved in Saudi Arabia-Yemen conflict. If any decision had to be taken, it will flow through the Parliament."
He said as discussed in this House and approved, "it would be our endeavour that our role is not partisan rather we would play a conciliatory role."
He said under a 1982 agreement between Pakistan and Saudi Arabia, our just above 1000 personnel including technicians, doctors and engineers are present in Saudi Arabia over the years.
"The decision of this House is like an order for the government that Pakistan will not get involved Saudi Arabia-Yemen conflict," he added.