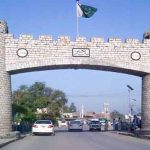 ISLAMABAD: Warning New Delhi of a tit-for-tat counterstatement, Defence minister Khawaja Asif says Pakistan is incomplete without the Kashmir region, which is bleeding under the bayonets of Indian occupational forces for the last sixty years.
Talking to a private news channel Khwaja Asif said that Pakistan and Kashmir are indivisible. He that Pakistan will not let India get away with what is rightfully ours.
Asif asserted the Indian occupational regime would never be able to intimidate the denizens of Himalayan territory with blind brute force.
"Indian mercenaries are subjecting the helpless natives of the scenic valley to the worst of atrocities in broad daylight. It has to stop," said he giving India a tough message
He said Islamabad would not shy of responding to India's belligerent statement against the state of Pakistan.
"We have found the fingerprints of Research & Analysis Wing (RAW), the primary foreign intelligence agency of India, all over the Balochistan insurgency," Asif said warning India against fanning unrest in the rugged province.
Earlier, Chief of the Army Staff (COAS), General Raheel Sharif, in a statement issued said that Kashmir was an unfinished agenda of the partition of the Indian sub-continent in 1947.
"Pakistan and Kashmir are inseparable. While we wish peace and stability in the region, we want Kashmir's resolution as per aspirations of Kashmiris," he added.
Gen Raheel also said that the resolution of Kashmir was essential to bring about lasting peace in the region.