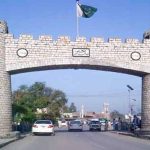 ISLAMABAD: Opposition Leader in National Assembly Khurshid Shah made a strong pitch for Pakistan Tehreek-e-Insaf (PTI) Chairman Imran Khan to attend today's huddle as it is about Kashmir, not Nawaz Sharif.
Talking to media at the Parliament House, he clarified that the joint session has been called on call by the Opposition, as 'United, we want to give a message to the entire world over Kashmir dispute."
Entire nation, he reiterated, stands firmly over Kashmir dispute, adding Imran Khan's boycott of the session is beyond understanding; however, Khyber Pakhtunkhwa Chief Minister Pervaiz Khattak attended yesterday's moot on invitation by the premier. "I appeal to Imran Khan to show up at the session," the veteran PPP leader observed asserting, "We can forcefully project Kashmir issue with unity."
If Imran Khan does not participate in the joint enclave, no good message will go across the border, he repeated.
The PTI Chairman is a mature man and has the ability to decide for himself, he added.