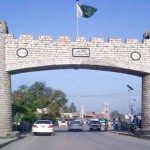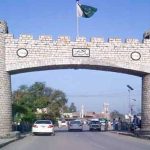 ISLAMABAD: Caretaker Law Minister Syed Ali Zafar on Monday said that an implementation plan regarding merger of erstwhile FATA's merger with Khyber Pakhtunkhwa will be deliberated on Wednesday.
Addressing media in Islamabad, Ali Zafar said an ordinance will likely be issued on the provincial level to cover all the issues relating to the merger, after the meeting of federal and provincial implementation committees.
The Caretaker Minister said a schedule will be decided to release required funds for the welfare of tribal areas. He said steps will also be taken for legislation regarding taxation and exemptions for the erstwhile FATA.
Replying to a question, Syed Ali Zafar, who also holds portfolio of Information Ministry, assured free and fair elections. He said state broadcasters have been asked to give impartial coverage to all political parties.
The Minister said caretaker setup has nothing to do with any inquiry against any political party or politician.