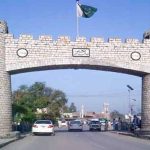 CHITRAL: Khyber Pakhtunkhwa government on Saturday has decided to divide Chitral and Swat districts for which an official announcement will be made on November 8 during Pakistan Tehreek-e-Insaf (PTI) Chief Imran Khan's visit.
Sources told that district upper Chitral will be comprised of Tehsil Mastuj, Mor Kaho and Tor Kaho while lower Chitral will have Darwish, Chitral and Lot.
The current districts in the province are 28 which will be escalated to 29 after the formation of new district in the Swat portion.
PTI-ruled provincial government has become the first one to make four districts in KP as earlier Awami National Party (ANP) only managed to form one district.