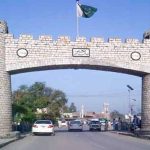 PESHAWAR: The Khyber Pakhtunkhwa government has launched a mobile application to provide information and guidelines in emergency and disastrous situations.
The mobile app 'Emergency Alert PDMA KP' comprises information about natural disasters, warnings, incidents, event maps, relief activities and road blockage.
Besides, the app will also update the users about latest weather alert and advisories, flood report, rivers flow report and rainfall forecast.