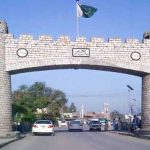 LAHORE: Lahore High Court (LHC) on Friday approved the bail of former prime minister Nawaz Sharif on medical grounds in the Chaudhry Sugar Mills case.
A two-judge bench of the Lahore High Court headed by Justice Baqir Ali Najafi approved the PML-N supreme leader's bail plea owing to his precarious health situation.
The former prime minister who was facing corruption investigations fell critically ill a few days prior and is still in intensive care.
Earlier, Shehbaz Sharif had filed the bail application for the release of his brother from the custody of the National Accountability Bureau (NAB).
The former PM was arrested in the Chaudhry Sugar Mills case on October 11, 2019, by the National Accountability Bureau (NAB).
A NAB team brought the PML-N top leader to the accountability court from the Kot Lakhpat Jail where he is serving a prison term in the Al-Aziza Steel Mills reference.
During the proceedings, NAB requested the court for Nawaz's physical remand for further interrogation in the case. The court granted 14-day physical to the anti-graft watchdog.
According to NAB, the accused is involved in money-laundering for purchasing shares of Chaudhry Sugar Mills. Earlier, on August 8, NAB had arrested PML-N Vice President Maryam Nawaz in the same case.
As per details of Chaudhry Sugar Mills money-laundering investigation, NAB, in January 2018, received a Financial Monitoring Unit (FMU) report showing huge suspicious transactions worth billions of rupees under the Anti-Money Laundering Act.