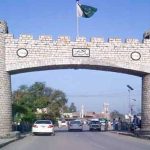 LAHORE: The Lahore High Court (LHC) ordered the Punjab government on Monday to submit the judicial inquiry report into the 2014 Model Town incident which left 14 Pakistan Awami Tehreek (PAT) workers dead.
A full-member bench of the LHC headed by Justice Abid Aziz Sheikh was hearing the government's petition against making the report public.
The government's counsel, Khawaja Harris, contended that the inquiry report was not part of judicial records and could not be used evidence.
In September, Justice Sayyed Mazahar Ali Akbar Naqvi of the LHC ordered the government to make the report public.
The government counsel argued that as the matter was being heard by a full bench of the high court, the verdict by a single bench of the court should be set aside.
Fourteen workers of the Pakistan Awami Tehreek were killed in 2014 during an 'anti-encroachment' operation near Dr Tahirul Qadri's home in Model Town.
In the aftermath of the incident, a judicial tribunal headed by LHC's Justice Ali Baqar Najafi was constituted for finding out facts and fixing responsibility on the perpetrators.
The commission completed the inquiry and submitted the report to the Punjab government on August 9, 2014. However, the government refused to make it public.
The victims then petitioned the high court through Barrister Syed Ali Zafar, who argued that releasing the inquiry report was clearly a matter of public interest, and the government was bound under the law to give the required information to the general public.
Justice Sayyed Mazahar Ali Akbar Naqvi of the LHC observed in his September judgement that as the report was the outcome of judicial proceedings, it was a public document.
However, the Punjab government decided to challenge the verdict and filed an intra-court appeal before the LHC.