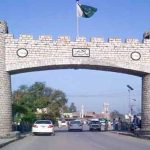 LAHORE: The Lahore High Court (LHC) has issued an order for the release of 123 Pakistan Tehreek-e-Insaf (PTI) workers who were detained after participating in protests against the arrest of Imran Khan. Justice Anwarul Haq of the LHC declared the government's notification for their detention illegal, in response to a petition filed by PTI leader Farrukh Habib.
During the hearing, Habib's lawyer argued that all the detained individuals were political workers and requested their immediate release. The petition specifically challenged the unlawful detention of 123 PTI workers from Faisalabad, which happens to be the hometown of Farrukh Habib.
The arrest of Imran Khan by the National Accountability Bureau (NAB) in the Al-Qadir Trust case had sparked violent protests in various cities across the country. These protests resulted in damage to both public and private properties. In response to the vandalism, the police initiated an operation to apprehend those involved in the violent acts.
In light of the petition filed by Farrukh Habib and the arguments presented, Justice Anwarul Haq of the LHC deemed the detention of the PTI workers as illegal and ordered their release.