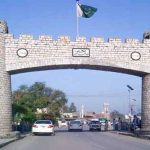 ISLAMABAD: Nobel Peace Prize laureate Malala Yousafzai has called for the rebuilding of 13 schools torched by unidentified assailants in Diamer district of Gilgit Baltistan's (GB).
No one was wounded in the attacks that took place on early Friday as the buildings were closed at the time. Police have yet to arrest any suspects, but local police chief Mohammad Ajmal said his forces were working with intelligence agencies and questioning individuals with links to militant groups.
Malala tweeted about the attack, saying "extremists have shown what frightens them most a girl with a book".