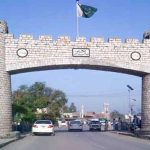 LAHORE: Maryam Nawaz, the senior vice president of the Pakistan Muslim League-Nawaz (PML-N), chaired an important meeting of the party spokespersons on Monday where she called on her fellow party leaders to reveal the Imran Khan's facilitators within the judiciary.
During the meeting, it was also decided that unfair decisions and testimonies against the PML-N's chief, Mian Nawaz Sharif, would be brought to the public's attention.
She criticized Imran Khan, stating that he had become a history in the country and that it was time for the public to focus on the country's interests. She argued that the masses needed to be informed about the crises that Pakistan had faced in the past four years of Imran Khan government and that Imran Khan was attempting to deflect attention from his own corruption cases.
Maryam Nawaz further criticized Imran Khan's tenure, stating that despite his promises to end corruption in 90 days, corruption in the country had actually increased to 14 percent. She lambasted Mr. Khan for failing to deliver on his promises.
Ms. Nawaz argued that the only solution to Pakistan's problems was to hold elections every five years, and that the PML-N party was ready for them. She emphasized that Nawaz Sharif had been politically victimized and praised the lawyers who had supported her mother and herself during difficult times. She further claimed that these lawyers had not received the recognition they deserved from party leadership.
Maryam Nawaz also accused Imran Khan of having a politics that revolved around the establishment, and claimed that he had attacked the courts and flouted the constitution and law. She criticized the unequal scales of justice in the country, citing concocted cases against PML-N leadership and attacks on police. She questioned who was protecting Imran Khan and urged him to appear before the courts if he had not engaged in any illicit activities.