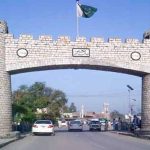 Reacting to a surprise development by the Election Commission of Pakistan (ECP), Information Minister Maryam Aurangzeb on Thursday lauded the electoral watchdog decision to axe the Punjab Assembly elections by more than five months.
In a statement, Maryam Aurangzeb said  that postponing elections is in the country's interest as the electoral supervisor is obligated to guarantee free, impartial, and transparent elections, as per Article 218 of the Constitution, adding that it also states that caretaker setups must be in place at both the central and provincial levels during the elections.
Maryam pointed out that in the present situation, where governments have already been formed in two provinces, any elections held in those two provinces would have been highly contentious.
She went on to say a population census is going on in the country. It is not possible to hold elections before the completion of the census.
The info minister said that it is not possible to impose elections on two provinces on the whims of a man. The constitution cannot be governed by the will of one man, she concluded.