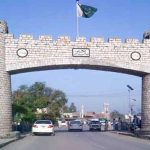 LAHORE: Maryam Nawaz, the Chief Organiser of the Pakistan Muslim League-Nawaz (PML-N), referred to the "disintegration" of the Pakistan Tehreek-e-Insaf (PTI) as a form of karma for the actions of the previous ruling party.
Speaking at an event for PML-N's religious scholars' wing in Lahore, she commented on the PTI's recent internal conflicts and desertions from the party. She said that the PTI is going back to where it started from:
She said that the PTI is regressing to its initial state, with a number of people leaving the party. According to Maryam, Imran Khan was the "mastermind" behind the May 9 protests and had allegedly trained the rioters at his residence in Zaman Park over the past six months. She criticized Khan for condemning the protests while claiming that he was involved in organizing them. Maryam further labeled the PTI as a "terrorist organization" that has consistently worked to undermine the country.
She pointed to evidence of the PTI's alleged involvement in the May 9 protests, citing pictures of Khan's nephew, Hassaan Niazi, from that day and an alleged audio leak involving PTI core member Dr. Yasmin Rashid. Maryam questioned how political workers would possess the knowledge to create petrol bombs and mentioned that the Tehreek-e-Taliban Pakistan (TTP) had announced its participation in the protests in support of Imran Khan.