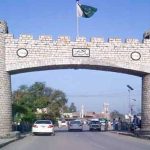 BAHAWALPUR: Senior vice president and chief organizer of the PML-N  Maryam Nawaz has said that Mian Nawaz Sharif and Prime Minister Shehbaz Sharif have saved Pakistan from becoming Sri Lanka. She held the former prime minister Imran Khan responsible for the current economic situation of the country and high inflation.
She was addressing party convention here on Wednesday, the PML-N  senior vice president said that Imran Khan had signed tough deal with IMF and then reneged on the accord when he saw that his rule is near to end. She said that the government has to increase prices of the petroleum products due to Imran Khan's deal with the IMF. Now the people are bearing the brunt of the Imran's deal with the IMF, she said.
About her appointment as chief organizer and senior vice president, Maryam Nawaz said that she did not need portfolios, adding that the people support was her total capital. She said that people were talking about hereditary politics, adding that the love of people was not hereditary but democracy.
Interior minister Rana Sanaullah also spoke on this occasion. He said that Imran Khan should be ousted from politics though the power of people vote, otherwise the country could face some incident.
He said that Imran Khan has made people fool through his popularity mantra, adding that in recent long march calls, the whole nation witnessed the humiliation he faced in Islamabad.
He accused Imran Khan of "political victimisation" against PML-N, and said that, the party's top leaders were sent to jail during Imran Khan government, as he wanted to take revenge his opponents. "In worst times, Maryam Nawaz took responsibility and kept the party united against Imrani goons," said Rana.
The interior minister also blamed Imran Khan for current economic crisis, and said that under the leadership of Nawaz Sharif, the PML-N would leave no stone unturned to pull the country out of the quagmire as he did in 2013 to 2018.