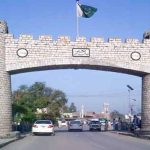 BAHAWALPUR: The chief of Pakistan Democratic Movement (PDM) Maulana Fazlur Rehman on Sunday said that the Opposition's ongoing campaign against Prime Minister Imran Khan is equivalent to "jihad", and backtracking from it will be a "major sin". He was addressing a rally of the 11-party alliance at Bahawalpur's Seraiki Chowk.
Maulana Fazl said that people from all walks of life participated in PDM's "grand rally," and that the attendees of the rally have expressed their "distrust in the PTI-led government." Dismissing the rumoured conflicts within the alliance, the JUI-F chief alleged that the government had been "waiting for the PDM to break up" during its January 1 meeting.
Further accusing the government of conspiring against Kashmir, Fazl said that Prime Minister Imran Khan presented the "formula to break Kashmir into three parts."
While addressing the Rally, PML-N Vice President Maryam Nawaz said that "Punjab has risen" and is "ready to take back its rights" which she said were "stolen" by the incumbent government. She said the support by people today "shows that the government's days in power are numbered".
Maryam said the reason why it is so "necessary to get rid of the government", is because "in Pakistan's 73-year history never has such an incompetent, corrupt and unqualified government come".
The PML-N vice president then declared: "The day PDM resigns from the assemblies, will be the end of the government."