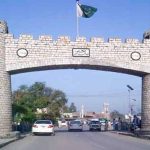 LAHORE: Renowned religious scholar Maulana Tariq Jameel will lead the funeral prayers of former first lady Begum Kulsoom Nawaz at Sharif Medical City, Jati Umra.
Pakistan Muslim League-Nawaz (MPA) Mirza Javed while talking to media said, "Maulana Tariq Jameel will lead the funeral prayers of Begum Kulsoom Nawaz."Earlier on September 12, Pakistan Muslim League spokesperson Marriyum Aurangzeb confirmed that the funeral prayers of former First Lady Begum Kulsoom Nawaz will be held at Sharif Medical City at 5:00 pm Friday evening,
In a twitter message of party's official handle, Marriyum also confirmed that Rasm-e-Qul (the third-day prayers for the departed soul) will be held on September 16 from Asr to Maghrib prayers at Jati Umrah.
Begum Kulsoom, the wife of former prime minister Nawaz, passed away in London on Tuesday after battling cancer.
She was diagnosed with lymphoma last year, barely a month after Nawaz was removed from office by the Supreme Court, which ordered him to face trial in an anti-corruption court.
On the other hand, leaders and the workers of the Pakistan Muslim League-Nawaz(PML-N) arriving at Jati Umra in large number to show their grief at the demise of Begum Kulsoom Nawaz.
The funeral prayer of Kulsoom Nawaz will be offered in London on Thursday in Regiment Plaza mosque.