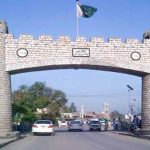 ISLAMABAD: "Mazdoor ka Ehsas Programme" is being formally launched today.
The decision to this effect was taken at a meeting in Islamabad with Prime Minister Imran Khan in the chair held to review government measures for the welfare of labourers.
Addressing the meeting Prime Minister Imran Khan said that the protection of rights of weak and poor workers of the society is the prime priority of the government. He lauded Punjab Government's steps taken in this regard.
The Prime Minister said that the complete implementation of the programme is a real challenge and it needs full focus.
The Prime Minister directed that steps should be taken regarding protection of labor's rights in phase wise manner.
The meeting was briefed that 115 social welfare programmes are being established and this is a historical, comprehensive and detail program regarding poor, widows, orphans, workers, labours, farmers, unemployed persons, homeless, aged and poor students of the country.
It is to be mentioned here that "Mazdoor ka Ehsas Programme" is being launched under the umbrella of PTI government's Ehsas Programme.