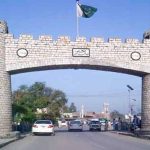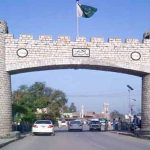 PESHAWAR: Mohmand Agency mosque suicide blast death toll has reached to 22 as more injured succumbed to their injuries.
Talking to Khyber News, assistant political agent Mohmand Agency said that at 22 tribesmen have been killed in suicide explosion at a mosque during Friday prayer in Anbar Tehsil of Mohmand Agency.
According to reports, an explosion triggered by a suicide bomber struck worshippers during Friday's prayer. The political administration also confirmed that the blast was suicide attack, saying that the blast occurred at the veranda of the mosque.
At least 25 others were injured in the blast. Several of the injured were in critical condition.
Political Agent Muhmmad Aslam Wazir said that it was a suicide blast.
Rescue operations are ongoing and those injured in the blast have been transported to District Headquarters Hospital Bajaur Agency.