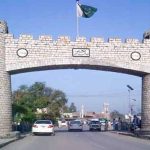 The fourth meeting of the Moscow format talks on Afghanistan concluded with the adoption of a joint declaration demanding inclusive government that adequately reflects the interests of all major ethnopolitical forces in Afghanistan.
The Moscow format attended by Russia, Kazakhstan, Tajikistan, Iran, Pakistan, China, Turkmenistan, India, Kyrgyzstan and Uzbekistan, asked the Taliban to take action against terrorist groups residing in Afghanistan as its activities remain a matter of concern for the member countries.
Zamir Kabulov, the Russian Special Representative for Afghanistan, also expressed concerns over the security situation and ISIS presence in Afghanistan. He also criticized the United States of America in this regard.
Pakistan special representative for Afghanistan Muhammad Sadiq urged international community to unfreeze Afghanistan foreign reserves and interact with Taliban government.