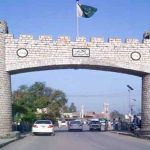 KARACHI: Muttahida Qaumi Movement (MQM) on Wednesday announced two days mourning over killing of party activist during police custody.
MQM also called on traders, businessmen and transporters to remain shut over the custodial death of a party worker at the Aziz Bhatti police station.
A post-mortem of deceased Muttahida Qaumi Movement worker Muhammad Waseem who was held at the Aziz Bhatti police station revealed there were signs of torture on his body.
A copy of the initial report obtained by media revealed the deceased suffered a head injury after being hit hard with a blunt object. It also said the victim suffered asphyxiation resulting in cardio-respiratory failure.
Additional Inspector General Sindh police Ghulam Qadir Thebo suspended Station House Officer Masood Razzaq. The four police officers who were investigating Waseem were also taken into custody, said Karachi-East SSP Pir Mohammed Shah.
MQM supremo Altaf Hussain in a statement on the party's website expressed his condolences upon the passing of the party worker ─ who he said was Baldia Town's Unit-117 worker ─ and said all party members were united in this tragedy.
Muhammad Waseem was arrested yesterday from Dalmiya, and police recovered weapons from his possession. Waseem's body is being transported to his home in Baldia Town.
Meanwhile, the governemnt suspended DSP Nasir Lodhi over killing of the MQM worker in police custody. The FIR of MQM worker killing in custody was also registered at Aziz Bhati police station.