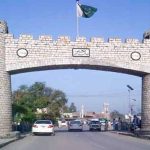 ISLAMABAD: Muttahida Qaumi Movment leader Farooq Sattar said on Wednesday that his party is being pushed against the wall and being politically victimized in the ongoing Karachi operation.
Putting forward his party's stance on the Karachi operation in the National Assembly, Sattar said that there a conspiracy has been hatched against the MQM and that the party's arrested workers are not being presented in court.
Sattar told the National Assembly that over 40 workers of the party had been killed extra-judicially.
According to the MQM leader, houses of party workers were being raided in Karachi.
Sattar further said that a ban has been enforced on social and charitable activities of the party while television channels have been instructed against live broadcast of MQM chief Altaf Hussain's speeches.
The senior party leader said that MQM parliamentarians will submit their resignations from the National Assembly today after the end of the assembly session today.
The party has decided to step out of the legislative fold in light of reservations over the Karachi operation. The decision was taken during a meeting of the party's elected representatives which was chaired by MQM chief Altaf Hussain via telephone from London.
The sources said that the decision was taken after the party meeting last night where the MQM chief expressed his disappointment.
Meanwhile 51 MPAs belonging to Muttahida Qaumi Movement (MQM) submitted their resignations to Sindh Assembly speaker.
The party lawmakers are also set to tender their resignations from National Assembly in protest against the ongoing Karachi operation, which MQM believes, was initiated to exclusively victimize the party.
Late on Tuesday, the party announced its decision to quit the assemblies in protest against Karachi operation.