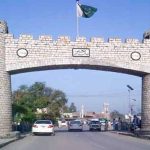 KARACHI: The chemical examination report of Dr Hasan Zafar Arif reveals he died of heart attack, ruling out possibility of any unnatural cause of death.
The report, released on Tuesday by the Director Laboratories & Chemical Examiner to the Government of Sindh, states results of tests performed on samples taken from stomach, pieces of intestine, lung, liver, spleen and kidney to detect 17 poisonous substances – which were all negative. Samples of blood were also taken from his clothing and belt.
"After conducting different tests, we have concluded that the professor died of a heart attack," an official working in the Director Laboratories and Chemical Examiner to the Government of Sindh said. The official further added that Dr Arif had previously undergone by-pass operation.
Meanwhile, Police Surgeon Sindh Dr Aijaz Khokhar remaked that the cause of death will be announced after concerned investigation officer from police department consulted the report with medico-legal officer.
'Truth should not be taken for granted, truth should be pursued'
Muttahida Qaumi Movement London's (MQM-L) Deputy Convener Professor Hasan Zafar Arif was found dead under mysterious circumstances on the back seat of his car on January 14.
The family and friends claimed that Prof Arif, 72, went missing a day earlier, and later the MQM-L leader was found dead in his silver-coloured Mitsubishi lancer from the Ilyas Goth in Karachi's Ibrahim Hyderi neighbourhood.