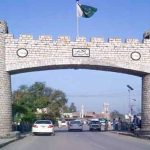 KARACHI: Muttahida Qaumi Movement-Pakistan (MQM-P) leader Farooq Sattar, Sunday alleged that the party MPs are being threatened to join PSP and vowed that he would rather die than join PSP or any other party.
Addressing an early morning press conference along with MQM-P leaders, Farooq Sattar said that the party MPAs and their families were receiving threats and being asked to quit MQM-P and join the Pakistan Sarzameen Party (PSP). "We now demand guarantees of safety for our families."
He requested the chief of justice, chief of army staff and DG ISI for a meeting to apprise them about what he called changes of loyalties through use of force.
"The matter is both quite important and very serious, and may pertain to the future of Pakistan … might also be related to the fate of Muhajirs," he said, noting the subtle changes being made ahead of the general elections this year.
"The situation in the cities of Sindh is unfurling, with the aforementioned questions taking a place of key import," Sattar said, claiming that the process of "trying to force changes in loyalties" has already been commenced.
"I'm risking my life … putting my life on the line," said Dr Sattar.
Sattar, in a rhetoric manner, said if this was "how the outgoing assembly was being treated, what could be expected to happen with the incoming [one]".
The press talk comes as a reaction to Shabbir Ahmed Qaimkhani, a now-ex-member of the MQM-P, announcing his decision to join the PSP — something that was a "blow to the alliance between Bahadurabad and PIB groups" and may have marked the end of Sattar's patience.