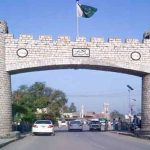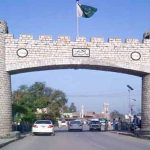 KARACHI: Muttahida Qaumi Movement (MQM) Friday rejected its involvement in collection of zakat and fitra and hides by force, and alleged that its media trial was started after Rangers report was released.
Addressing a press conference here, MQM leader Farooq Sattar said that the MQM never snatched hides in Karachi. He said that Khidmat-e-Khalq was involved in charity work for more than 30 years.
He said that there was no mention of the MQM in the report, but the media started the MQM trial in talk shows, adding that the MQM strongly denied involvement in any illegal activity. He said that the charges were aimed at damaging the charity work of the MQM, which providing medical, education and relief facilities to people of Karachi and other parts of the country.
He said that the MQM was being pushed to the wall and even in past, the charges were never proved against the MQM in any court.
Meanwhile, addressing a press conference earlier, MQM leader Khawaja Izharul Hassan crticised the prime minister statement about strikes in Karachi.
"The PM should refrain from making fun of the death of a human. It is not like a premier to pass such remarks," Khawaja Izharul Hassan said.
He added, on the face of it, the PM seemed to be more saddened over the deaths of houseflies than the demise of human lives.