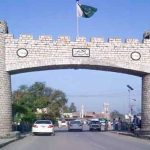 ISLAMABAD: The National Assembly on Wednesday unanimously passed a resolution condemning desecration of the Holy Quran in Norway.
The resolution was presented by Minister of State for Parliamentary Affairs Ali Muhammad Khan.
The resolution stated that deliberate putting Muslims holy book on fire is not less than terrorism and provocation, hurting the sentiments of Muslim Ummah.
The resolution demanded of the government to continuously highlight that how much Muslims sentiments get hurt over such incidents.
It also paid rich tribute to Muslim youth Omar who bravely stopped the person, attempting to burn a copy of the Holy Quran in Norway.
Earlier, while speaking on the issue of Kashmir in the National Assembly, Pakistan Muslim League-Nawaz (PML-N) leader Ahsan Iqbal demanded Pakistan to exit Organisation of Islamic Countries (OIC) if it doesn't agree to call a session on Kashmir issue.
Responding to the PML-N, Foreign Minister Shah Mehmood Qureshi said that the Kashmir dispute is going on for the last 72 years and Pakistan raised the issue with the international community after India abrogated special status of the occupied Kashmir.
The National Assembly was informed on Wednesday that Pakistan has improved its position on ease of doing business index and has jumped to 108th position as compared to 136th position last year out of total 190 economies.
Parliamentary Secretary for Finance Zain Hussain Qureshi informed the house that World Bank has placed Pakistan in the top ten best performers in ease of doing business.
He said Moody s has improved Pakistan s economic outlook from negative to stable which is a great achievement of the economic policies of the government.
Zain Qureshi said the government is taking a number of steps to improve country s competitive ranking.
He said a variety of smuggled goods have been confiscated in the country by Pakistan Customs. These include tea, auto parts, cigarettes, medicines, antiques, crockery, vehicles, cloth, electronic goods.