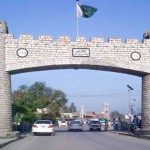 ISLAMABAD: National Accountability Bureau (NAB) on Wednesday announced to reopen the Hudaibiya Paper Mills reference and re-investigate Finance Minister Ishaq Dar in compliance with the top court's orders.
In a statement, the anti-corruption watchdog said it would relaunch an investigation against Dar as an accused, indicting him in the case after terminating his earlier position of approver.
The case was quashed by Lahore High Court (LHC) and NAB did not appeal the Supreme Court over the LHC judgment.
However, the Supreme Court called upon NAB authorities to reopen the case during Panama Papers' case proceedings after six-members Joint Investigation Team (JIT) surfaced new evidences of corruption against Sharif family members.
Subsequently, the NAB filed a Civil Petition for Leave to Appeal (CPLA) in the Supreme Court on Sept 15 for reopening of Hudaibiya Paper Mills case.
Earlier, the JIT had strongly recommended reopening of Hudaibiya Paper Mills case, observing that substantial evidence had strengthened the FIA and the NAB probes and established link between the investigations of the two departments.
It merits mentioning here that Ishaq Dar had became an approver in the case and made a revelation of his involvement in money laundering before the magistrate on April 25, 2000 in Hudaibiya Paper Mills reference.
Dar later retracted his statement and claimed the statement was gleaned under duress.