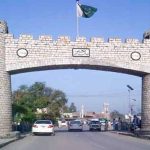 ISLAMABAD: The National Accountability Bureau (NAB) in bid to declare Hassan Nawaz and Hussain Nawaz absconders, on Wednesday has posted notices on their residence.
The anti-graft watchdog has also dispatched copy of notices on their London's address whereas permanent arrest warrants would be issued for Nawaz's children if they fail in registering appearance before accountability court within a month.
Notices dispatched state that process of property's confiscation would start whereas permanent would also be issued within one month.
Nawaz Sharif, his daughter, his son-in-law and his two sons face corruption cases after an investigation into documents leaked from a Panama law firm indicated that Sharif and some of his family members had undisclosed assets abroad.
Sharif was disqualified from office in July.