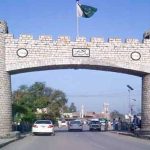 ISLAMABAD: National Accountability Bureau (NAB) Lahore on Friday has recommended to place the names of Sharif family on the Exit Control List (ECL).
Bureau's Lahore office has forwarded the letter to its headquarters in Islamabad, requesting to place the names of former prime minister Nawaz Sharif, his sons Hassan and Hussain Nawaz, daughter Maryam Nawaz and son-in-law Capt (retd) Safdar on the ECL.
NAB Lahore has also forwarded arrest warrants of Hassan and Hussain Nawaz to its headquarters in Islamabad. Former prime minister's sons were wanted by NAB in three corruption references.
The NAB headquarters will review the Bureau's Lahore office request and if it decided to put Sharif family's names on the ECL then the Ministry of Interior will be asked to take action.