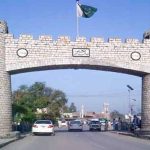 ISLAMABAD: The National Accountability Bureau (NAB) on Monday decided to bring back former finance minister Ishaq Dar and sons of former prime minister Nawaz Sharif to Pakistan through Interpol.
The accountability body will file an application to the Interpol at concerned forum for the arrest of Ishaq Dar, Hassan Nawaz and Hussain Nawaz.
Sons' ex-PM Nawaz Sharif are nominated in three references including Avenfield Reference filed by the anti-graft agency in line with verdict of the Supreme Court in Panama Papers case.
The trial of Avenfield Reference against the Sharif family is underway in the accountability court (AC).
Meanwhile, assets beyond income resources reference is also underway against former finance minister and Senator Ishaq Dar.