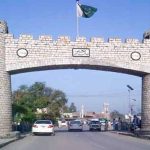 ISLAMABAD: The National Accountability Bureau (NAB) has prepared filing details of all inquires against former president and Pakistan Peoples Party (PPP) co-chairman Asif Ali Zardari in the Islamabad High Court (IHC).
The former president had filed an application in the court to obtain details of all inquiries initiated against him by the NAB.
In total of 22 inquiries against him, there are six ongoing investigations into different cases and four references have been filed against him in other cases.
Moreover, the former president has obtained interim bail in five of the cases.
References in money laundering through fake bank accounts, Pink Residency and water supply schemes have already been filed against him.
The bureau has also alleged that Zardari, in connivance with other suspects, illegally obtained bulletproof cars from the Toshakhana (the state gift repository), which were gifted by the governments of UAE and Libya. He is also being investigated in the Park Lane Estate Company (Pvt) Ltd.
Besides, he is being inquired into alleged corruption in the Nooriabad Power Plant, Thatha and Dadu Sugar Mills.
The fake accounts case, through which billions of rupees were allegedly laundered, was initially registered in 2015 against former Pakistan Stock Exchange chairman Hussain Lawai, who is said to be close to Zardari.
Later, the PPP co-chairperson and his sibling Faryal Talpur were also added to the probe for allegedly using the accounts under investigation for suspicious transactions.