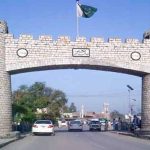 Naila Kiani has created history in adventure sports, as she became the first Pakistani woman to scale the world's 10th highest peak, Annapurna I, in Nepal.
Kiani, who resides in Dubai, reached on top of the mountain on Monday morning between 6:30 am to 7:00 am.
Shahroz Kashif aka the Broad Boy was also part of the six-member team in the exploit.
Naila this was her fourth summit of over 8,000m. She had earlier summited K2, G1, and G2.
Moreover, Shehroze became the youngest person in the world to summit 11 peaks above 8000m.
Sajid Ali Sadpara, the son of legendary climber late Ali Sadpara, also congratulated his fellow mountaineers on achieving the feat.