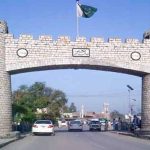 KARACHI: An anti-terrorism court Monday acquitted all accused, including former SSP  Rao Anwar in Naqeebullah Mehsud case, after five years.
The court in its judgement said that the prosecution has failed to prove charges against the accused.
Talking to media after the decision, Rao Anwar said that a fake case was filed against him, adding that 25 people were wrongly nominated in the murder case. He claimed that a wanted terrorist Naseemullah not Naqeebullah Mehsud was killed in the encounter.
To a question, he said that as one year of his service was left, therefore, he would like to rejoin the police and serve Karachi.
Meanwhile, in a twitter message the human rights activist and lawyer Jibran Nasir said that the heirs of the victim would appeal against the  judgment
"Rao Anwar [and] 17 other police officials acquitted in Naqeebullah Mehsud case. A travesty of justice but not a surprise in a system where every institution is rotting away like a dead body," he wrote on Twitter.