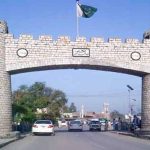 ISLAMABAD: President Mamnoon Hussain and Prime Minister Imran Khan in their separate messages on the occasion, said that people of Pakistan demonstrated unsurpassed national unity and stood by their armed forces to thwart the evil designs of the enemy.
They emphasized that resolution of Kashmir issue in light of the UN resolutions is imperative for peace in the region.
In his message, the President said the sacrifices rendered by our valiant armed forces and the nation call for carrying on the spirit of September by forging unity among our ranks and fostering collective consciousness and wisdom as these traits are imperative to defeat the evil designs and conspiracies of the enemy.
The Prime Minister in his message said that Pakistan believes in peaceful coexistence and wants to promote mutual cooperation with the world, including neighbors on the basis of equality.
He said the people of Pakistan will leave no stone unturned in defending their motherland, while standing side by side with valiant armed forces of the country.
Imran Khan said we will face all the challenges, while following Quaid-i-Azam's principles of Unity, Faith, and Discipline.
He also paid rich tribute to all the martyrs and Ghazis for their sacrifices in defending motherland and assured their families that every possible step will be taken for their welfare.