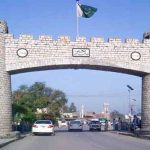 KARACHI: National exchequer is suffering a loss of mammoth Rs80 billion each year due to spurious receipts, miss-declaration of assets and under invoicing.
Customs officials are also involved in the scam.
Customs intelligence and post clearance audit have issued notices to traders in this regard.
Recently, a renowned cement factory imported material worth $3.6 million and showed it of worth $1.7 million, as a consequence of which national exchequer suffered loss of Rs47 million.
Karachi's Port Qasim has been turned into safe haven for above mentioned illicit practices. All big importers prefer Port Qasim over major cities for clearance of their goods.
It has been learnt that several Chinese companies craft invoices at relatively lower prices whereas some importers have made fake websites where incorrect data is uploaded.
Sources privy to development revealed that money worth billions of dollars is being transferred abroad via hundi.
Customs officials have unearthed over 70 major cases of under invoicing and miss-declaration. Likewise, post clearance audit issued notices to thousands of importers over tax evasion as a result of which billions of rupees were added in national exchequer.
A customs official, on condition of anonymity, told that higher customs officials are well aware of the said illicit practices but no solution has been proposed yet.