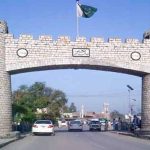 ISLAMABAD: National Security Committee at its meeting in Islamabad today discussed national security in the wake of cluster bomb attack by Indian forces in Neelum Valley.
Prime Minister Imran Khan chaired the meeting.
The meeting was convened after the use of cluster munitions by India in a cross LoC attack in Neelum valley, Azad Kashmir.
Defence Minister, Foreign Minister, Interior Minister, Minister for Kashmir Affairs, the Chairman Joint Chiefs of Staff Committee , Chief of Army staff, Naval Chief, Air Chief, PM Azad Jammu and Kashmir, Special Assistant of Prime Minister on Information, Foreign Secretary, DG-ISI, and other senior officials attended the meeting.