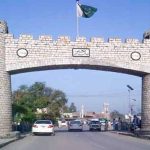 LAHORE: Chief Minister Punjab Shahbaz Sharif has said that Nawaz Sharif was barred from serving the people through the Supreme Court's verdict.
He was referring to the apex court's decision regarding the duration of disqualification under Article 62 (1) (f), which ruled that disqualification would stand for life.
In his twitter message, the Chief Minister said that Nawaz Sharif was name of an ideology and not a single person and added that the nation elected him as prime minister three times.
Shahbaz Sharif maintained that Pakistan Muslim League-Nawaz (PML-N) would remain the biggest political party in the country under the leadership of Nawaz Sharif.