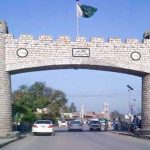 ISLAMABAD: Pakistan Tehreek-e-Insaf (PTI) Chairman Imran Khan has said that the ex-premier Nawaz Sharif had damaged country's institutions for protecting his corruption.
Adressing media in Islamabad on Wednesday, The PTI chief criticized the ruling party members for helping hide their leader's illegal wealth instead of exposing it in the national interest.
Imran vowed on Thursday to hold a grand public rally in Islamabad and said that date for the rally would be announce later.
He added that purpose of the rally was to show that the people of Pakistan stand with the judiciary.
Referring to Nawaz Sharif's repeated question – why I was ousted – Imran said he would show Nawaz Sharif as to why he was deposed.
He added that Nawaz Sharif was heading towards a clash among institutions on the basis of having a people's mandate.