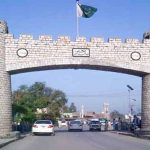 ISLAMABAD: The accountability court on Wednesday granted exemption to former prime minister Nawaz Sharif from personal appearance in today's hearing pertaining to al-Azizia Steel Mills and Flagship Investment supplementary references.
Judge Muhammad Bashir resumed hearing of the two supplementary references filed by National Accountability Bureau (NAB) against the ousted prime minister as Nawaz Sharif and his daughter Maryam Nawaz reached the court.
Nawaz's counsel Khawaja Haris pleaded in the court that his client may be granted exemption from personal appearance today because of indisposition.
As soon as the court granted exemption to Nawaz Sharif, he and Maryam Nawaz left the court premises.
During the hearing, Flagship reference witness Shahid Mahmood recorded his statement in the court.
The witness informed the court that he had provided NAB with copies of Nawaz's speeches in the National Assembly and to the nation.
Another prosecution's witness Syed Hasan Riaz also recorded his statement against Sharif family in the court.
Talking to media outside the court, Nawaz Sharif said that Pakistan Muslim League-Nawaz (PML-N) had always hated horse-trading and was against this practice.
Referring to the news reports of horse-trading in recently held Senate elections, Nawaz Sharif said that action should be taken against this malpractice.
"Our party has never indulged into horse-trading", said Nawaz Sharif and added that PML-N was ready to join hands with other political parties for chalking out a strategy against selling votes in Senate elections.
Meanwhile, media reports said that Nawaz Sharif has convened an informal meeting of the party leaders and its political allies today.
The reports added that the meeting would deliberate upon the finalization of candidate for the slots of chairman and deputy chairman of the Senate.