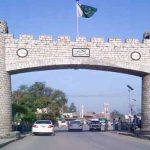 ISLAMABAD: Pakistan Tehreek-e-Insaf Chairman Imran Khan has said that the former prime minister Nawaz was grieved over the impartiality of Chief Justice of Pakistan (CJP) and Pakistan Army.
Talking to journalists, the PTI Chairman said that Nawaz Sharif wanted the back-up of judiciary and army adding that the former prime minister wanted a judge like Justice Retd Qayum.
"Chief of Army Staff (COAS) said that he would stand with democracy adding the next elections would be transparent", said Imran Khan and asked as to what did the COAS say wrong.
He went on to say that Nawaz Sharif appointed son of a businessman as an ambassador.