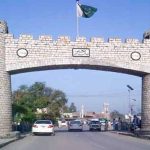 LONDON: Former prime minister and Pakistan Muslim League-Nawaz (PML-N) supremo Nawaz Sharif and his daughter Maryam Nawaz departed for Lahore on Friday night at about 1am.
The PML-N supreme leader and his daughter are expected to reach Pakistan today evening.
According to media reports, Nawaz Sharif and Maryam Nawaz left London on a private airline flight EY-0018.
They will make a brief stay in Abu Dhabi and will reach Lahore in the evening at 7pm.