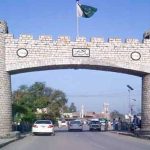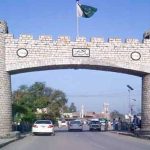 ISLAMABAD: Former Prime Minister Nawaz Sharif on Tuesday raised objections over the supplementary reference filed by the National Accountability Bureau (NAB) in accountability court against him and four others in the Avenfield properties reference.
Talking to media at Punjab House, Nawaz Sharif questioned the continuation and inflation of the corruption cases filed against him. He said when the issue is heading towards a conclusion, why are attempts being made to drag it. "When no evidence is being brought forward, the case should be wrapped up," he commented.
Nawaz said references are being filed against him and his brother, Punjab Chief Minister Shehbaz Sharif, every day. He lamented that instead of a pat on the back for making roads, "they ask why you are making roads". "He who takes the nation on the path of development faces cases but dictators are given a clean chit," the three-time prime minister stated.
Talking about the recent visits of NAB officials to London with regard to his corruption case, Nawaz said: "they use state funds to go abroad and come back after recreation". He claimed the entire nation has rejected the case, adding that he knew from day one that there's nothing in these cases.
He also said that it has been the wish of some to drive a wedge between the two brothers since the time of President Ghulam Ishaq Khan.
Neither has there been a division between the brothers nor will there ever be, he claimed. "Baseless reports to the contrary being spread," he said.
"Don't want to comment on NAB chief's appointment," said Nawaz when asked if he regrets the decision to appoint the present NAB chairman.
In a veiled jibe at the superior judiciary, the former prime minister said those visiting hospitals should do it but also take notice of the situation in their own house.
"I believe the entire system needs an overhaul," he said, adding that there are numerous cases pending in courts but he "will talk about that separately later".
Supreme Court Chief Justice Mian Saqib Nisar came down hard on the Punjab government after a recent visit to a public hospital in Lahore.
Last week, the National Accountability Bureau (NAB) filed a supplementary reference against the former prime minister and four others in the Avenfield properties reference.
Nawaz and his family are facing a total of three corruption cases filed by NAB following his disqualification by the Supreme Court in the Panama Papers case.