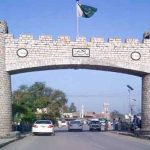 ISLAMABAD: Pakistan Muslim League-Nawaz (PML-N) supreme leader Nawaz Sharif has requested the accountability court to delay tomorrow's decision in Avenfield reference against him and his family.
According to media reports, the requested was filed by the former premier's counsel Zafir Khan in the court.
The request said that the former premier wanted to be present in courtroom when the verdict is read out.
It added that Nawaz Sharif will return and appear in the court when condition of his wife Kulsoom Nawaz improves.
The request also included details of Begum Kulsoom Nawaz's illness.
On Tuesday, Accountability Court Judge Mohammad Bashir reserved the verdict in the reference and ordered all accused to ensure their presence in court for the verdict.