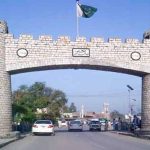 ISLAMABAD: Former prime minister (PM) Nawaz Sharif on Wednesday appeared before the Accountability Court to attend the hearing of the Flagship Investment reference case.
During the hearing headed by Justice Mohammad Arshad, Nawaz Sharif told that his father had imported first American Chevrolet and Sporting Car.
Sharif added that the witnesses, who used the equipments of Ittefaq Foundries, are also ready to appear before the court.
On November 27, National Accountability Bureau (NAB) prosecutor had said that the former PM has submitted some documents in his defence.
Now, we are waiting for the completion of final arguments of Nawaz's lawyer Khawaja Harris, he added.
Meanwhile, Harris had refused to give arguments on the record saying that it was not presented in his client's defence. He further continued the cross-examination of witness Mohammad Kamran, the investigation officer in the reference.
It is worth mentioning here that the cases against Nawaz family stemmed from the Panama Papers leak that disclosed expensive and undeclared property allegedly owned by them in London.
Former PM Nawaz Sharif, his daughter Maryam Nawaz and son-in-law Captain Safdar were convicted and sentenced to prison for ten years, seven years and one year respectively in Avenfield verdict.
However, the convictions were suspended by Islamabad High Court and they were released from Adiala jail till final decision.