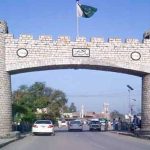 ISLAMABAD: Nawaz Sharif's daughter Maryam Nawaz has said that another elected prime minister was sent; however, she hoped that Nawaz Sharif would return with greater force and support.
After the Supreme Court of Pakistan disqualified her father in Panama Papers case, she took to twitter and said that this day would pave the way for Nawaz Sharif's resonding victory in 2018.
She also said that Nawaz Sharif would be unstoppable and challenged opponents to stop him if they can.
The Supreme Court on Friday disqualified Nawaz Sharif in Panama Papers case and ordered him to leave the Prime Minister House immediately.