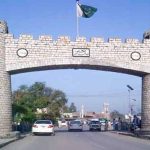 RIYADH: The ousted prime minister Nawaz Sharif and Chief Minister Punjab (CM) Shehbaz Sharif called on Saudi Crown Prince Mohammad bin Salman in Riyadh.
According to media reports, regional security and other matters of mutual cooperation were discussed during the meeting which lasted for one and a half hour.
Pakistan Muslim League-Nawaz (PML-N) president Nawaz Sharif will return Pakistan today (Tuesday) after offering Umrah.
He will face trials of corruption cases filed by National Accountability Bureau (NAB) against him.
Earlier, Punjab Law Minister Rana Sanaullah defended the recent visit of Nawaz Sharif to Saudi Arabia, saying that he was using his political influence in the Muslim world to solve the issues.
"The person who is considered qualified by the entire world faced attempted disqualification in his own home," he said.
Meanwhile, Pakistan Tehreek-e-Insaf (PTI) spokesperson Fawad Chaudhry claimed that disqualified premier Nawaz Sharif's visit to Saudi Arabia and his offshore company titled Hill Metal were deeply linked.
He claimed that the purpose of Sharif brothers to Saudi Arabia revolved around family's shell company Hill Metal which allegedly was used for money laundering and stashing wealth abroad.