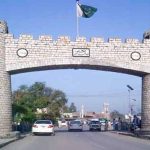 LAHORE: Pakistan Tehreek-e-Insaf (PTI) spokesperson Fawad Chaudhry has claimed that the visit of Nawaz Sharif and Shehbaz Sharif revolved around family's offshore company Hill Metal.
Addressing a press conference in Lahore on Monday, he said that there was a strong link between the visit of disqualified premier Nawaz Sharif and Chief Minister Punjab Shehbaz Sharif to Saudi Arabia and their offshore company Hill Metal.
Chaudhry alleged that Hill Metal was used for money laundering and stashing wealth abroad.
He said that the nation would not accept any agreement such as NRO.
The PTI leader said that all the criminals who were serving jail time should walk free as well if Nawaz strikes NRO.
Chaudhry asserted that the government of Saudi Arabia would maintain terms with Pakistan state and not with one corrupt family.
He said that Indian media claimed that Nawaz had struck a deal.
He alleged finance minister Ishaq Dar of serving as Nawaz's henchman to launder money using offshore companies including Capital FZE.
Earlier today, PTI Chief Imran Khan claimed that Nawaz Sharif's money was routed through United Kingdom (UK) and Kingdom of Saudi Arabia (KSA) to personal accounts.
"Pattern of money flows through Capital FZE reveal money being routed through UK,KSA & then into personal accounts & companies of Sharif family," he wrote on Twitter.